CEREMONIAL PRESENTATION OF THE AWARD "GREEN FLOWER" 2013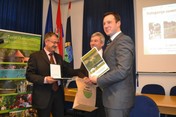 Publication date: 11.12.2013
The tourist board of the Sisak Moslavina County held on the 11th of December 2013 a ceremonial presentation of the award ˝The green flower˝ 2013.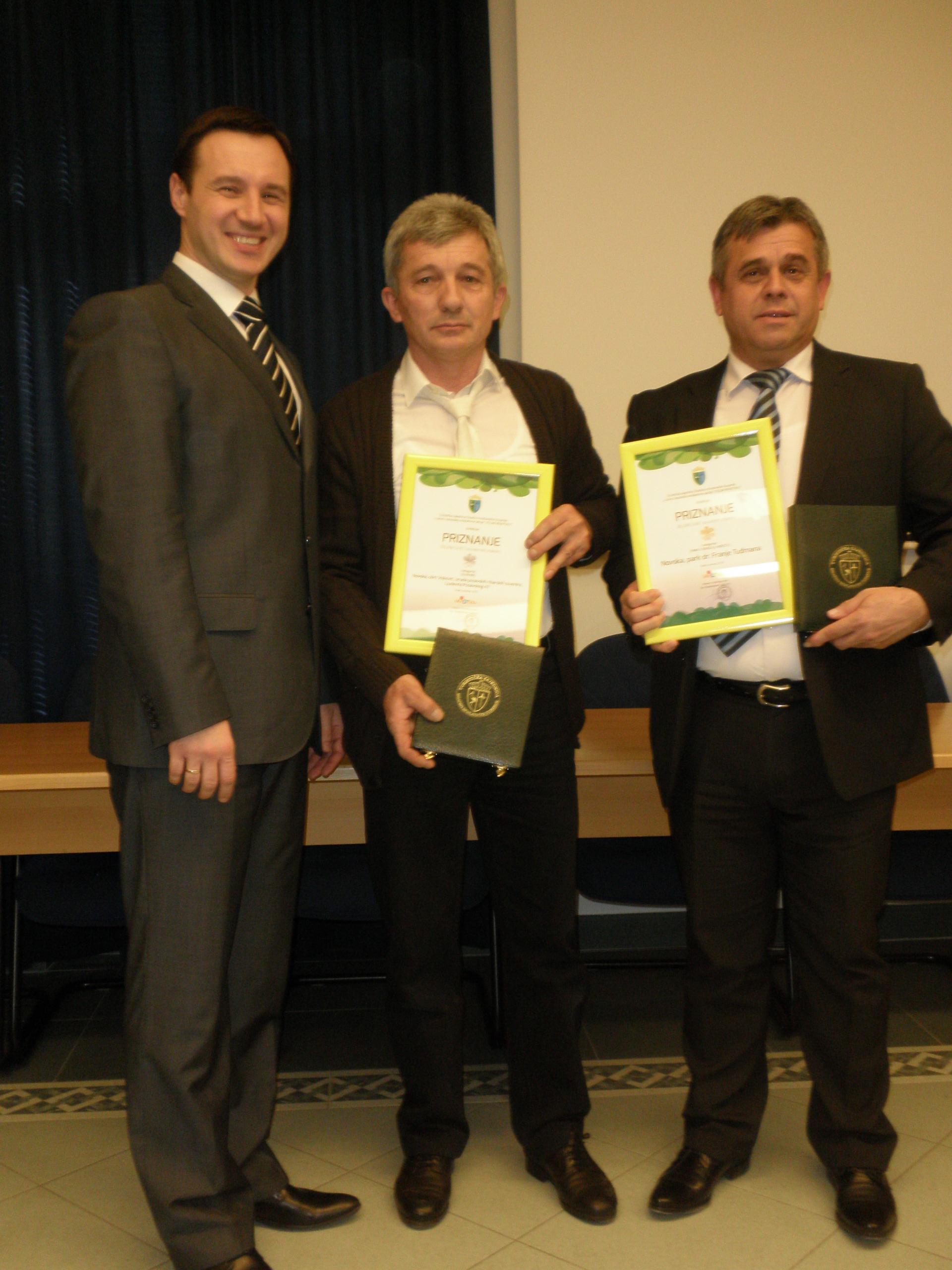 The awards were presented by the deputy county prefect Mr. Zdenko Vahovec, the winner of the last year's award for the best garden in Croatia, Mrs. Marina Balinčić and the director of the Tourist board Mr. Ivor Stanivuković.
The awards are county wide, and given by tourist boards as a part of the ˝I love Croatia˝ project and with an intention of elevating the quality of the living space, preservation and improvement of the tourist area and preserving the environment.
In the category of souvenirs, the second place and recognition was awarded to the Traditional craft˝Vojković˝ from Novska for manufacturing traditional fisherman souvenirs of  Hrvatska Posavina.